From Victor Hugo to Leonardo da Vinci via Joaquin Phoenix or Jane Goodall, animals have inspired the greatest authors, poets, painters... and still inspire the biggest. The world always needs more people to speak up for animals. Indeed, a hand should never kill, but always protect.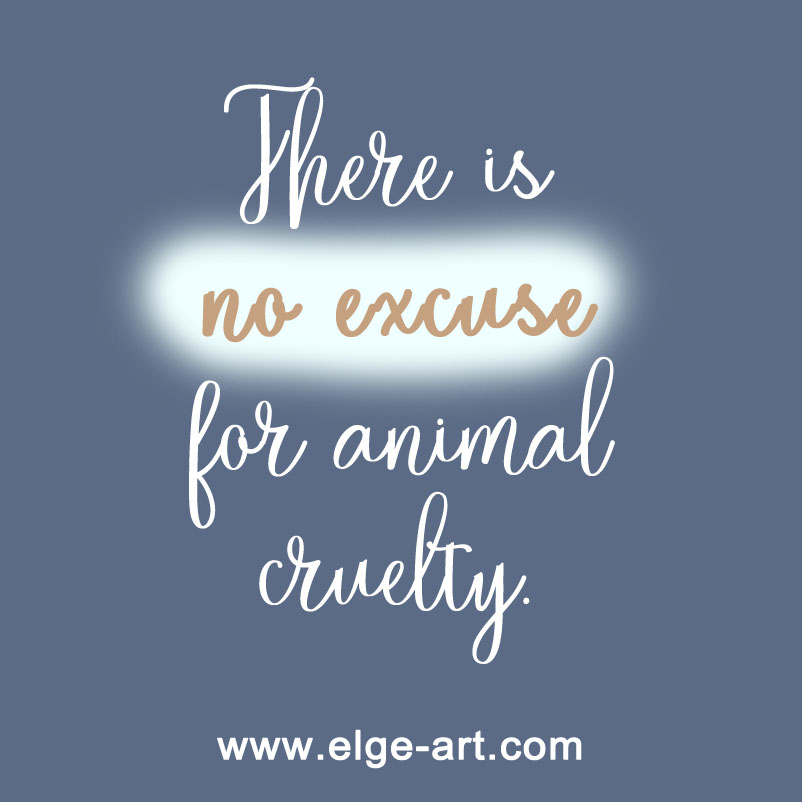 There is no excuse for cruelty to animals.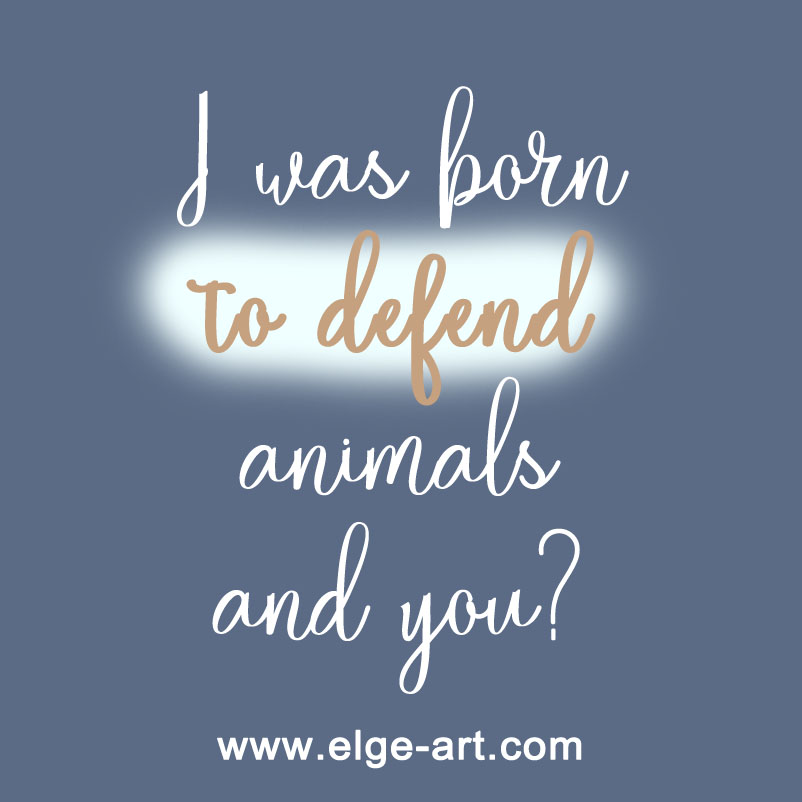 I was born to defend animals and you ?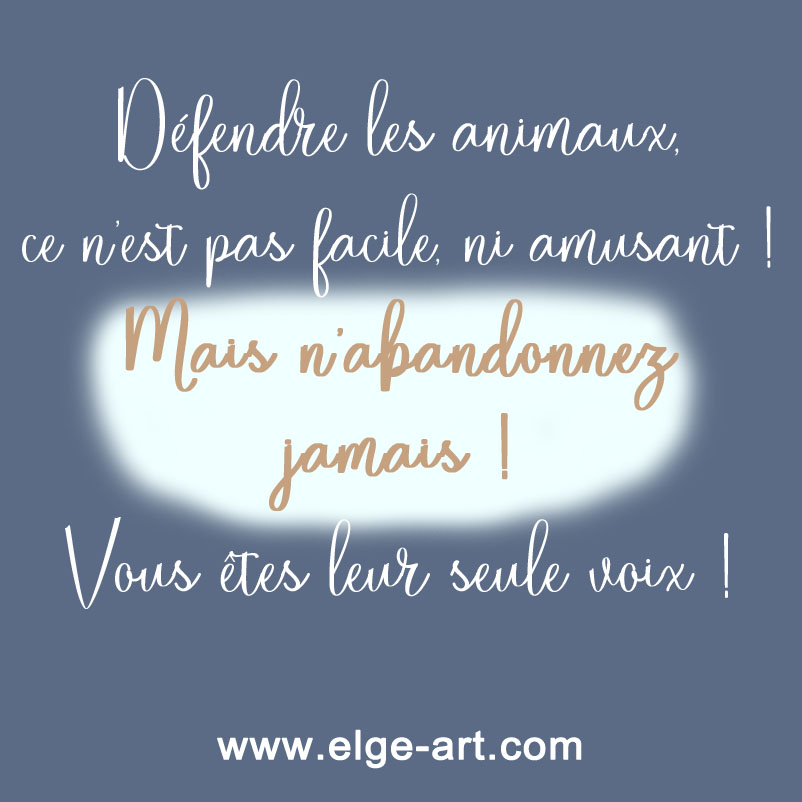 Defending animals isn't easy or fun ! But never give up ! You are their only voice !
"


All beings tremble in the face of violence. All love life. All fear death. Recognize yourself in others. Therefore, who can you hurt ? What harm can you do?" Buddha.
"And then there is always for me this shattering aspect of the animal which possesses nothing, except its life, that so often we take from it. has this immense freedom of the animal, living without more, its reality of being, without all the falsehood that we add to the feeling of existing. This is why the suffering of animals touches me so much, just like the suffering of children." Marguerite Yourcenar.
"It is impossible for me to prefer people to animals. Animals lack speech, people silence." Mirko Badiale
"It's up to us to give a voice to those who don't have one". Jane Goodall
"Animals have a voice. If you ignore their suffering, I will remind you of it. If you do not understand them, I will translate for you. If you do not hear them No, I'll be their voice. They can be silenced, but never while I'm alive can I be silenced ". Anita Mahdessian.
"The eyes of an animal have the power to speak an extraordinary language." Martin Buber
"Love for all living things is man's noblest attribute." Charles Darwin
"The highest duty of man is to protect animals from cruelty." Émile Zola
"We don't have two hearts, one for animals and one for humans. We either have a heart or we don't." Alphonse De Lamartine


"We have to learn empathy, we have to learn to see an animal's eyes and realize that its life matters, because he is also a living being." Joaquin Phoenix
"Animals are born to teach us to love. David Banville You have defined man as the King of Animals; me on the other hand, I would say that the man is the king of ferocious beasts among which you are the greatest. Did you not actually kill and eat the animals to satisfy the pleasures of your palate, turning yourself into a grave for all these animals? doesn't it produce enough plant food to fill you up? " Leonardo da Vinci
"The cause of animals comes before the concern to ridicule me." Emile Zola