Top Best Painters



Salvador Dali, Vincent Van Gogh and Pablo Picasso are among the best-known painters in the whole world. Remarkable for their styles, they continue to fascinate the art world and fill the greatest museums in France and around the world. But Dali, Van Gogh,Picasso and Modigliani are not the only painters to have made history.

Here are the greatest painters in the history of painting:


Amedeo Modigliani
Egon Schiele
Henri Matisse
Paul Cézanne
Vassily Kandinsky
Andy Warhol
Elisabeth Vigée Le Brun
Jean-Baptiste Camille Corot
Paul Gauguin
Vincent Van Gogh
Auguste Renoir
Eugene Delacroix
Johannes Vermeer
Paul Rubens
Berthe Morisot
Francisco Goya
Joseph Mallord William Turner
Piet Mondrian
Camille Pissarro
Frida Kahlo
Caravaggio
Rembrandt
Claude Monet
Georges Seurat
El Greco
René Magritte
Edgar Degas
Gustav Klimt
Leonardo da Vinci
Rosa Bonheur
Édouard Manet
Gustave Caillebotte
Marc Chagall
Salvador Dali
Edvard Munch
Gustave Courbet
Michelangelo
Sandro Botticelli
Edward Hopper
Henri de Toulouse-Lautrect
Pablo Picasso
Théodore Géricault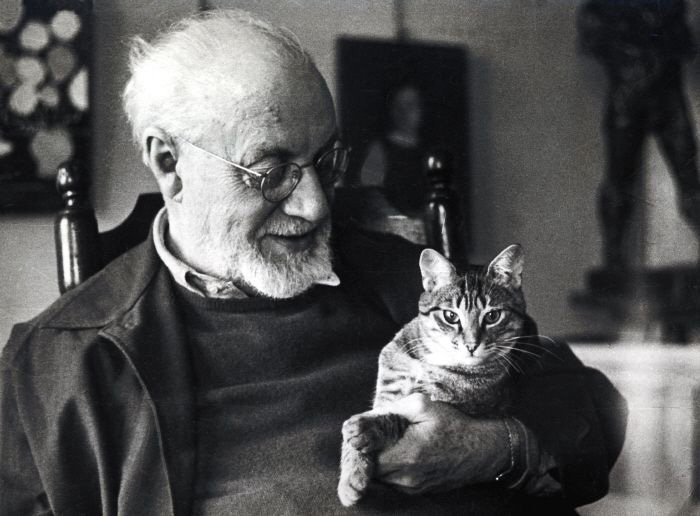 Henri Matisse and his minouche cat.
"Painting must be used for something other than painting." Henri Matisse

Many artists have turned to their animals for inspiration, such as Henri Matisse, Pablo Picasso, Gustav Klimt, or Leonardo da Vinci who exclaimed "the smallest feline is a masterpiece !".